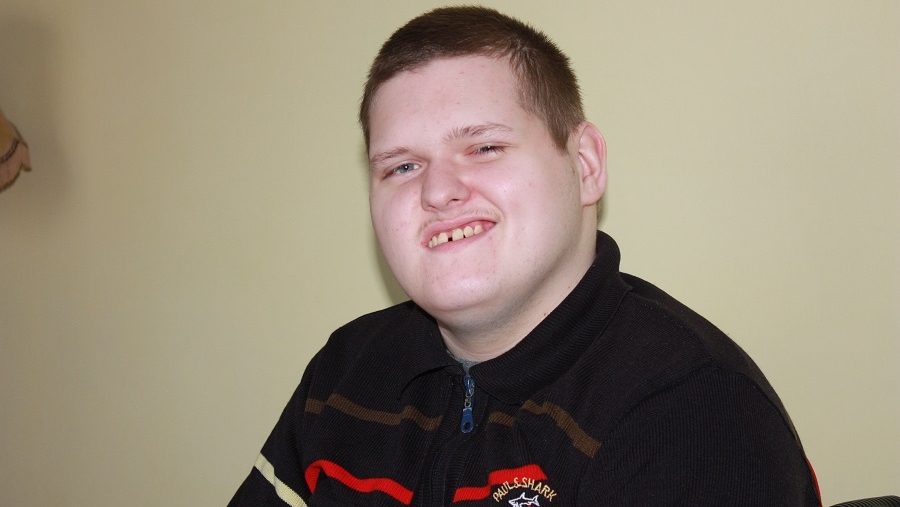 Wózek na wagę złota
Radek jest 20-letnim podopiecznym naszej fundacji, mieszka wraz z rodziną w Cekcynku niedaleko Bydgoszczy. Jest osobą niepełnosprawną, chorującą na dziecięce porażenie mózgowe. Rodzice Radka dokładają wszelkich starań, aby nic mu nie zabrakło. Regularnie opłacają rehabilitację, opiekunów, zakupują leki. Te bieżące wydatki bardzo mocno odbijają się na ich budżecie, dlatego zgłosili się do naszej fundacji z prośbą o dofinansowanie do zakupu wózka aktywnego dla syna. Urządzenie to jest niezbędne, aby nasz podopieczny mógł swobodnie poruszać się po domu, na dworze lub grać w piłkę. Aby spełnić to marzenie brakuje nam jedynie 3 000 złotych.
Kto ma ochotę wesprzeć ten cel i przyczynić się do zakupu wózka zachęcamy do wpłat darowizny na konto Fundacji "Bliżej Szczęścia" o numerze
52 1050 1399 1000 0024 0514 1017 prowadzonym przez ING Bank Śląski S.A.
tytułem "Darowizna dla Radosława Rydzykowskiego". Każda pomoc jest dla
nas cenna.