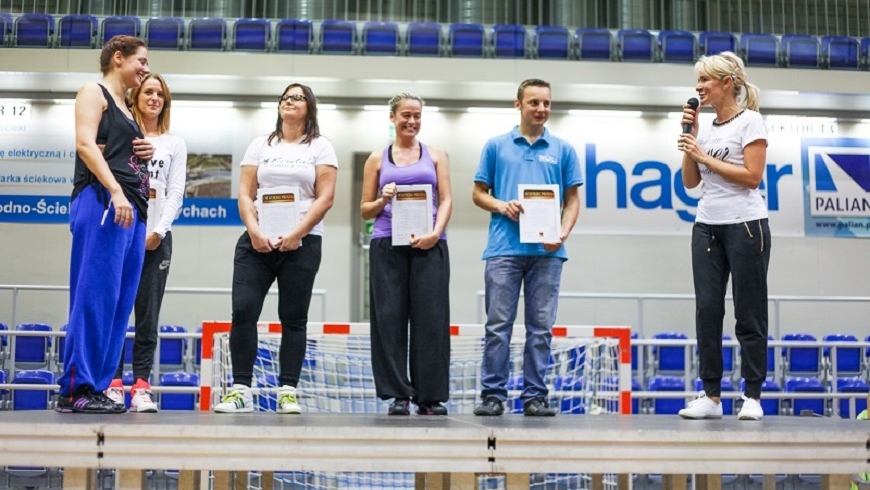 Szczęście to jedyna rzecz, która się mnoży, jak się ją dzieli
Fundacja "Bliżej Szczęścia" zorganizowała 27 października na Tyskiej Hali Sportowej, przy ulicy Piłsudskiego 20 w Tychach I Charytatywny Maraton Zumby pod hasłem "Tańczę, pomagam… razem w drodze do szczęścia". Celem imprezy było zebranie środków na wsparcie Podopiecznych Fundacji. Cegiełki można było nabyć w tyskich klubach fitness.
Maraton poprowadziło 11 profesjonalnych instruktorów Zumby. Impreza trwała 3,5 godziny i zgromadziła ponad 200 uczestników. Na maratonie zebraliśmy 2 pełne kosze plastikowych nakrętek.
W trakcie trwania maratonu, Prezes Fundacji "Bliżej Szczęścia" Anna Gorzawska
oficjalnie wręczyła podziękowania współorganizatorom Maratonu. Szczytny
cel oraz rytmiczna zumba nadały pozytywny charakter tej imprezy.
Dziękujemy za wsparcie naszej Fundacji!
Przeżyjmy to jeszcze raz!